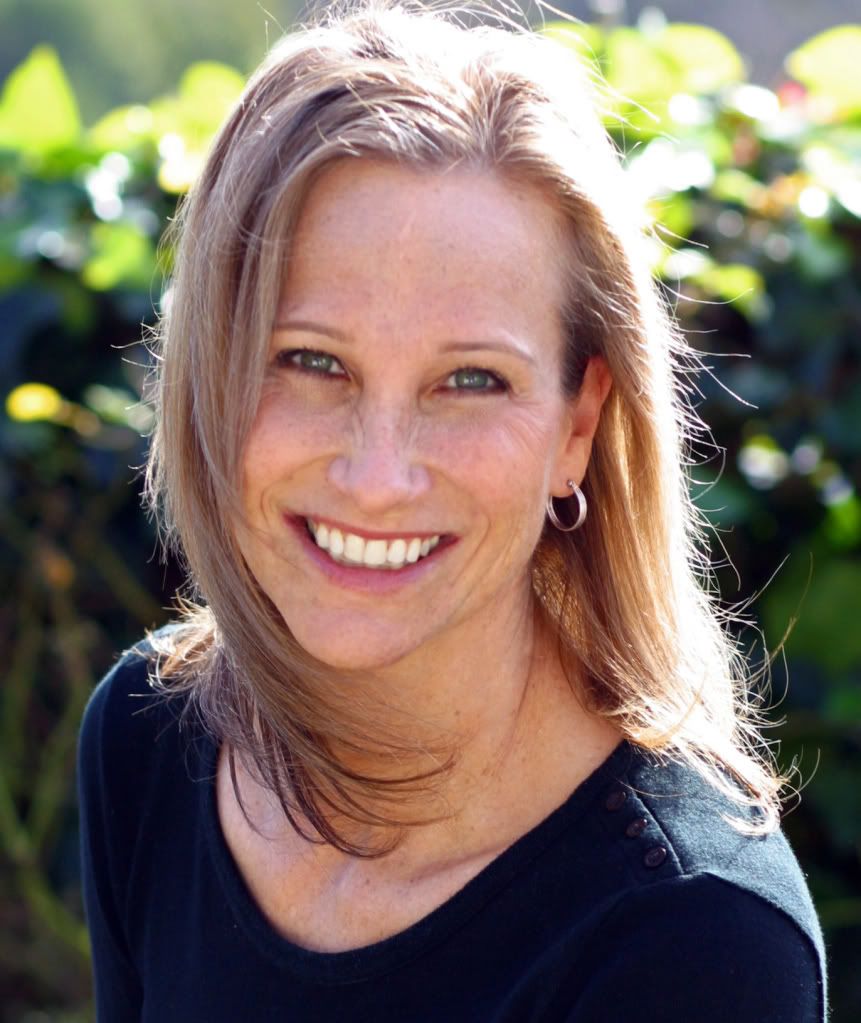 Lissa Rovetch – Creativity Coach
Lissa Rovetch has successfully blended the worlds of creativity and business for many years. Her work as a creative catalyst has included:
• Writing and illustrating over 20 children's books with Random House, Chronicle and Viking Penguin
• Designing toys for George Lucas
• Creative Director of Fun Garden, developing computer games for Electronic Arts, Sega and Mattel
• Brainstorming product development ideas with Johnson & Johnson, Kindermusik and Dole Foods
• Helping writers and artists at Pixar and Disney tell their best possible stories
• Coaching hundreds of fascinating and inspirational clients
A master at sparking ideas, zeroing in on what works, and following through until the most powerful results are achieved, Lissa provides both Individual and Corporate Creativity Coaching services. Her education in story, art, and the creative process includes a Bachelor of Fine Arts in Communication Design from Parsons School of Design, a focus on Psychology and Behavioral Biology at the New School for Social Research, and studies at the Coaches Training Institute.
See Lissa's paintings and books at www.lissarovetch.com.
Funthink Coaching for Companies
Funthink Coaching Sessions
To be as innovative, productive and effective as possible, creative team members need to keep filling the well. Individual, on-site coaching sessions are powerful opportunities to clarify project goals, explore creative options, identify solutions, and agree upon necessary action steps. Follow-up check-ins give vital energy to ongoing projects.
Funthink Workshops for Companies
Funthink Creativity Workshops
Are you looking for a way to increase your team's ability to think creatively?
Tailored to fit your company's needs, Funthink Creativity Workshops are fantastic team-builders that teach participants how to innovate, simplify and communicate.
Fun, easy exercises developed to sidestep that judgmental, idea-squelching part of the brain range from left-handed experiments to creating movie scenes, to writing fractured fairytales that incorporate your company's story. Without even knowing it, participants instinctively replace slow, overly analytical, wheel-spinning thought patterns with fast, fluid, intuitive strokes of genius.
Funthink Company Story Workshops
A critical key to a successful business is developing a strong, focused company story. From the narrative that defines your company's culture to the message you communicate to customers, it's the story that resonates, connects and makes a difference. Funthink Company Story Workshops focus specifically on exploring, defining and communicating your company's story.
"If you want to build a product that's relevant to folks, you need to put yourself in their shoes, you need to write a story from their side. If you do that story well, then all of the prioritization, product and design just fall out naturally."
-Jack Dorsey, Creator of Twitter
The Funthink experience changes people. Participants immediately begin to:
• Enjoy the creative process
• Judge themselves less
• Trust their immediate instincts more
• Grasp the incredible value of mistakes
• Take greater creative risks
• Trim away the fat
• Zero in on the heart of the story
• Integrate powerfully effective new communication skills
Workshop Formats
Funthink Workshops are conducted at your company location or event site, reducing travel expenses and making it easy for all team members to participate. Formats range from quarter-, half- and full-day interactive workshops to complete two-day corporate retreats. Tell us what you want to accomplish and we'll design a program that perfectly suits your needs.
Funthink for Individuals
Funthink Creativity Coaching
"To see far is one thing, going there is another."
-Brancusi
Writers spend hours searching for and stringing together the perfect words – alone.
Painters and illustrators face the daunting task of filling stark blank canvases – alone.
No matter what our medium, we artists are so used to working alone, it rarely occurs to us that someone might actually be ready, willing and able to help us navigate the stormy seas of creativity.
That's where a great Creativity Coach comes in.
With a guide to help celebrate your strengths, clarify your project goals, and give you concrete action steps to create your best work and advance your career, you'll do a lot less wheel spinning, and have more fun actively getting where you want to go.
Fast, powerful exercises use words, pictures and toys to bring out your innate brilliance. Check-ins and follow-ups guarantee results.
For more information, contact us:
Funthink
San Francisco, CA
(415) 886-7855
Contact@funthink.com
Testimonials
"Lissa Rovetch is a powerfully effective creative coach – filled with positive, supportive energy. Her ideas have provided a great spark in solving story issues for me."
-Frans Vischer, Veteran Disney Animator and Children's Author/Illustrator
"Lissa has played an essential role in our company's growth. With her wise encouragement, our creative team made stunning progress. With so many new concepts in development, we're looking to hire staff to meet our new goals. We have a much clearer sense of our place in the market as well. Tremendous bang for the buck!"
-Doug Zesiger, President, Everafter Classics
"Lissa's coaching has given me a terrific boost. I've discovered a whole new way of working and have become much more productive as a result. I've even been able to adapt the spirit of her improvised exercises to my job as a technical writer at Google. Lissa has an uncanny ability to help people develop their own creative processes.
She is a natural coach – not just with an instinct for people, storytelling and publishing, but with a deep, therapeutic empathy for the struggles of the soul. Better than therapy, because it's about creativity!"
-Sean Cotter, Google Writer
"I have some exciting news Lissa – John Lasseter finally read my book, Henri's Hats, and liked it. They've set up a time for me to sit down with him and riff on the story. It's like going to meet the Wizard of OZ. I've worked on his films before but I've never had one on one time with him. It's an amazing opportunity. I can whole-heartedly say I couldn't have done it without your creative guidance and am looking forward to brainstorming the next great idea."
-Mike Wu, Pixar Animator
"Lissa has a relentlessly creative mind, an innate sense of story, and a natural ability to ignite passion and possibility in others."
-Jane Thompson
Principle, Thompson Design Group
Winner 2010 Lifetime Achievement Award
Smithsonian/Cooper- Hewitt National Design Museum
"Lissa's fun and flexible approach unblocks the path to creativity. Her passion for working quickly, in broad strokes, without over examination, allows me to explore ideas I wouldn't normally pursue and reinforces the notion that inspiration can come from anywhere."
-Kim White, Pixar Director of Photography
"Lissa's lightening fast ability to recognize strengths and unlock the imagination while always keeping an eye on the prize is truly remarkable!"
-Theresa joyce, Author/Illustrator
"Lissa's fun and informal style is awesome. She brings a great combination of constructive, problem-solving skills and creative block-removal strategies to the table. Her results oriented exercises have forced me to think differently, and get stuff done."
-Dan Holland, Pixar Artist
"Lissa's coaching over the last several years has been invaluable! With a great ability to quickly pinpoint the exact spots a project needs tweaking, she zeros in, getting right to the heart of what really matters. Our check-ins make my creative juices flow, and keep me incredibly inspired!"
-Danielle Feinberg, Pixar Director of Photography
"Lissa's coaching leaves me inspired and ready to take action! Her imaginative tricks break me out of my normal thought process, allow me to tap into my creative self, and get me places I didn't know I could go."
-Mike Sundy, Pixar Systems Infrastructure